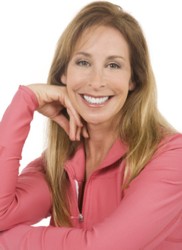 When it comes to swing flaws, why the primary focus on fitness?
Most players don't realize a golf swing is an explosive movement that occurs in less than two seconds. Through my work in fitness and golf, it has become apparent that most golfers are also unaware of the direct correlation between a solid fitness regimen and a lower golf score.  Through this book I am able to demonstrate to golfers the readily importance of body and swing connection.
How are golfers responding to your book?
The feedback from golfers has been quite positive.  Additionally, PGA teaching pros are utilizing the book (and its series of exercises) when working with students on the lesson tee.  Just recently, a low-index amateur player shared his "aha moment" with me…that is, to his amazement (after studying and implementing the exercises) he discovered that he could indeed, train his body to hit a golf ball more efficiently, more precisely.   
What will readers gleam from your best-selling golf fitness book?
The fitness connection to swing flaw correction is powerful.  The book was designed to be an easy and enjoyable read yet filled with plenty of solid swing tips based on inner core fitness and flexibility. There are 65 exercises that will help golfers get to where they need to be to play better, play longer, and have more enjoyment of the game.
Does an aspiring golfer need a golf instructor or would your book suffice?
This book is meant to be a helpful tool in your golf bag, one that will readily assist in increasing stamina and flexibility.  This book does not replace your instructor nor your medical advisor.  I encourage those in good health, especially beginner and mid-level skilled golfers  to work with a PGA or LPGA trained professional.  Most advanced players are well aware of the need for a coach when it comes to refining ones swing. The exercises within the book will enhance ones learning experience and especially with swing analysis from top PGA Tour player coach Hank Haney.
What's one of the most frequent mistakes golfers make when it comes to their golf game?
Lack of pre-game warm-up.  Most golfers are so excited about teeing it up, they don't take the time to properly warm up prior to their round.  In Swing Flaws and Fitness Fixes, I make a point to address the various benefits of pre-game warm up and provide a series of practical exercises that are well illustrated and easily adaptable for all skill level of players.
Besides your book Swing Flaws and Fitness Fixes, are there any other published works of yours (books, DVD's, etc.,) which a golfer can utilize to help improve their game?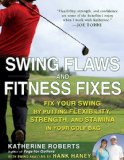 Yes, I have a few other tools that golfers will find extremely helpful.  For those who favor yoga and recognize its benefit to living a healthier and more vibrant life, my first book Yoga for Golfers can also enhance ones playing ability. I also have a series of nine DVD's that help golfers stay fit and balanced both on-and-off the course.  For anyone looking for fitness tips, they can also visit my web site www.krflexfit.com. 
More About Katherine Roberts: She is Founder and President of Katherine Roberts Yoga for Golfers and The Roberts Flex-Fit Method. She is the official yoga instructor for the Los Angeles Dodgers and the San Diego Padres. An internationally renowned fitness instructor, Roberts has conducted presentations and clinics for businesses and associations including the PGA of America, the largest working sports organization in the world. Besides her best-selling books and DVD's, Roberts is well known for her work as a golf fitness instructor on The Golf Channel.