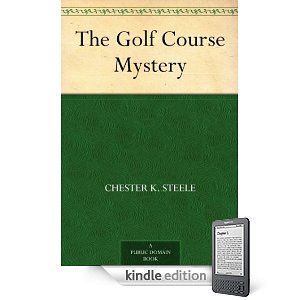 If you got a Kindle for Christmas, or if you are looking for a Kindle book to read on your iPhone or Android phone, here is a free book available for download. (It's out of copyright and also available from numerous sources such as Project Gutenberg.)
This is a mystery novel originally published in 1919 by George Sully and Company.
Interestingly, it is now the top "selling" golf ebook in the Amazon store and number three behind the well reviewed Finally: The Golf Swing's Simple Secret by J F Tamayo, and the salacious Getting Naked For Tiger Woods: Or, I Was A Wanton Golf Tramp By Valerie Gray (a single star rating…probably well deserved).
Click here for more information.