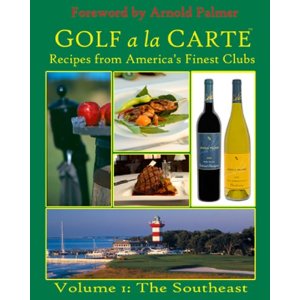 Entertaining golf buddies for the holidays?  This holiday season you can check out 'Recipes from America's Finest Clubs'.  It's filled with 190 recipes from 120 different chefs from golf resorts and private golf and country clubs in the Southeastern United States.
The cookbook features a Foreword by Arnold Palmer, who reminisces about his menu selections for the Champion's Dinner at Augusta National; and an Introduction by Chef Mike Deihl, executive chef at Atlanta's historic East Lake club and president of the local chapter of the Culinary Institute of America.
Click here for more information.