Kindle: It's hardware AND software. You don't need to own a Kindle reader to read Kindle ebooks.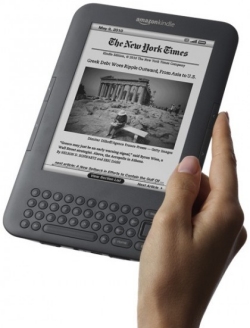 Kindle Readers are hardware devices optimized for reading and limited note taking. If you love to read, you'd love a Kindle.
The advantages of Kindle vs. other reading devices are:
Read in full daylight
Long battery life, about a month
Free 3G wireless access (certain models)
Small, thin and light
Integrated with the largest and most popular bookstore
In addition to books you can also read magazines, newspapers and blogs.
Click the image for more information or visit our Kindle Store.
Not ready to invest in a Kindle reader, or prefer to use a device you already own?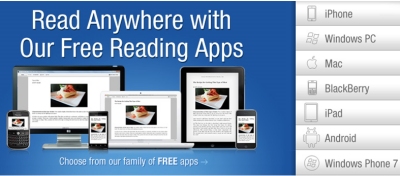 You can download FREE Kindle-reader software for your iPad, iPhone, PC, Mac or Blackberry.