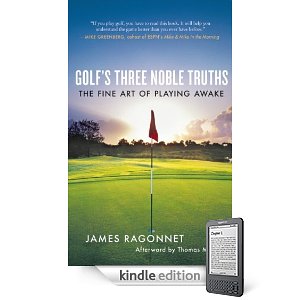 Today's pick with 20 5-star reviews out of 22 (so far) is a great selection for any golfer interested in e-reading on their new Kindle (or other device). It's also available in a paperback edition.
Through delightful anecdotes and practical lessons, author Ragonnet reveals the power of awareness, balance, and unity to banish the dissatisfaction and stagnation so many golfers experience.
You can't find what you are looking for until you stop searching outside and start looking within.
Click here for more information.