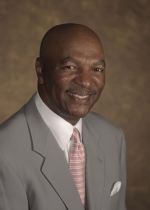 Best selling author and Golf Digest contributing editor Pete McDaniel joins GolfMediaLibrary.com to share his perspectives on the continued progress of African Americans and other minorities in the sport of golf. 
It's been 10 years since you wrote Uneven Lies, what's different now vs. 2000?
I'm 10 years older and deeper in debt. Seriously, the pioneers portrayed in Uneven Lies have received a significant amount of recognition, which is one of the main reasons I wrote the book.
Three of them—Bill Spiller, Teddy Rhodes and John Shippen—received posthumous membership in the PGA of America; while another—Joe Louis—honorary membership posthumously. Recently, Joseph Bramlett and Shasta Averyhardt made history by earning tour cards on the PGA and LPGA tours, respectively. So it appears that the next wave of African Americans is finally arriving in professional golf.
The Tour may be the most visible, but what about acceptance at the club level?
That's always going to be a tough nut to crack. However, the hurdle appears now to be more financial than political. Of more concern is the lack of minority participation in an 80 billion dollar industry.
African Americans, in particular, are still only getting crumbs from that huge pie, even though our purchasing power has increased substantially over the years. There are still less than 100 Class "A" PGA Professionals. Only a handful of them are at high profile, upscale facilities. There is only one African American vendor at PGA Tour events and one apparel company licensed by the PGA of America.
The change has been incremental and slowed by a weak economy. We have a long way to go toward leveling the playing field.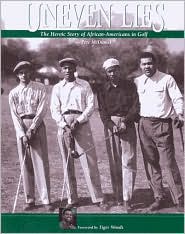 Tiger clearly overshadows everyone in golf (not only black tour players). Who else should we be watching?
I really like and respect Jhonattan Vegas and Camilo Villegas. Their success has had a tremendous impact on the game among their countrymen, in Vegas' case against alleged political oppression.
Of the American minorities I think Michelle Wie and Shasta Averyhardt have an opportunity to make huge contributions for different reasons.
Wie has already paved the way for phenoms to share the spotlight with their male counterparts, i.e, Lexi Thompson. In becoming only the fourth African American to earn an LPGA Tour card, Averyhardt should inspire many young black girls to reach for the sky, that they too can achieve success in golf.
On the men's side, Kevin Hall, the deaf mini-tourist, can motivate handicapped individuals to reach unprecedented heights. The best score doesn't always include pars, birdies and eagles. It's what you do for others that really counts.
To the extent that Tiger has made golf more inclusive do you sense that progress will be negatively impacted by his personal challenges over the past twelve months?
Tiger's impact is undeniable. Most of it has been positive. In that respect, he has been the pied piper for thousands of youths, and even some a little longer in the tooth, who have discovered the joy and pain of golf. Despite his personal challenges, Tiger remains a trailblazer whose philanthropy will continue to inspire many to adopt the caring and sharing philosophy of the Woods family.
You have co-authored books with both Earl and  Tiger Woods. How did those experiences improve your own golf game?
In addition to those books, I've written hundreds of instruction articles. Unfortunately, even the best instructors in the world can't teach an old dog new tricks.
Do you have a perspective on how golf may look by the time the 2016 Rio de Janeiro Olympics rolls around?
From a global perspective, golf is gaining ground on traditional sport with Asia perhaps benefiting the most. Look for China to become a player internationally and South Korea to continue turning out world class players. It certainly won't be a cakewalk for Americans or Europeans in Rio de Janeiro, although they will most likely retain a hold on world No. 1. I also expect a number of African Americans to have broken through by then. At least I hope that's the case.
Pete McDaniel is a contributing editor for Golf Digest and Golf World magazines who has collaborated on instruction and feature articles with Tiger Woods, Jim McLean and many others. In 1997 he co-authored with the late-Earl Woods the best-selling book Training a Tiger.  In addition, he co-authored Tiger Woods' all-time best-selling golf instruction book How I Play Golf.  Based on his critically acclaimed Uneven Lies: The Heroic Story of African Americans in Golf  Pete also co-wrote and co-produced the documentary "Uneven Fairways,'' which is airing on The Golf Channel this February.
Pete is member of the National Black Golf Hall of Fame and the African American Golfers Hall of Fame.