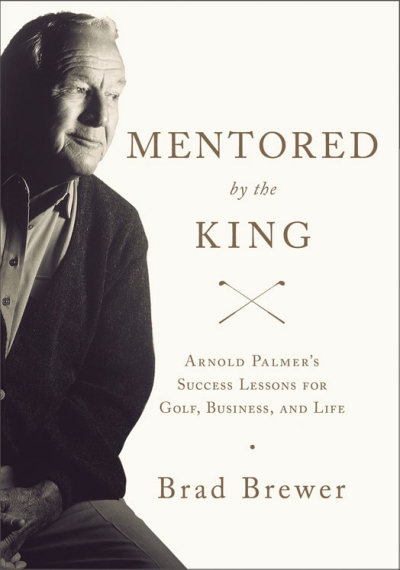 Here is an insightful perspective on one of the class-acts in golf, in fact in all of sports. Author and close personal friend Brad Brewer has worked with Arnold Palmer for more than 25 years.
Brewer shares his first-hand observations and experiences receiving the gift of Palmer's mentoring during their time together on topics such as "the magnetic attraction of excellence", "the power of an optimistic outlook" and "why risking big is the ticket to living even bigger".
Brewer is a PGA class-A Professional and the founder and president of the Brad Brewer Golf Academy in Orlando, Florida. He was awarded the 2000 North Florida PGA Teacher of the Year and has been published as a top golf instructor in Golf Digest and Golf Magazine. He has worked closely with Arnold Palmer for more than 20 years.