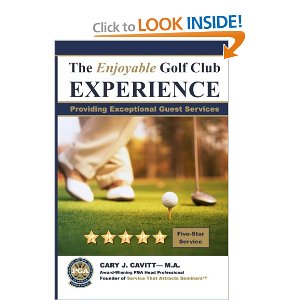 Prolific author, consultant and customer service expert Cary Cavitt shares his insights about what it takes for a golf club to provide service that makes guests feel welcomed.
The author of such books as Five-Star Service and Being the Leader People Want to Follow, Cavitt tells us what's on the mind of the guest, how to pick the right service team and honing people skills.  It "starts with the right attitudes" highlights six attitudes that create outstanding customer service.
Cavitt is an award winning PGA Head Professional and the author of eight books on customer service.
Click here for more information.