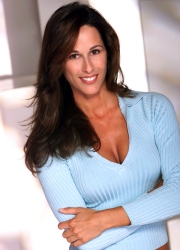 Christina Ricci is a marketing executive who took up golf when she turned thirty. Five years later she was a 5 handicap amateur with a unique perspective and a passion to help other women win.
Based on her experiences, and utilizing her skills and connections, Christina decided that there were others out there struggling to do the same so she developed A Girl's On-Course Survival Guide to Golf.  That was 2008.
Today, Christina has expanded her advice to several other formats and products such as DVD, iPhone and a new guide titled Reach Your Goals Survival Guide to Golf.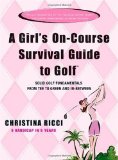 Click the link to listen to our interview with Christina.  She is a fun and engaging personality, and knows a thing or two about the golf game.  If you are interested in her marketing and development perspectives we invite you to read her interview on our Sellbox blog.
Christina's products are also available on her website.