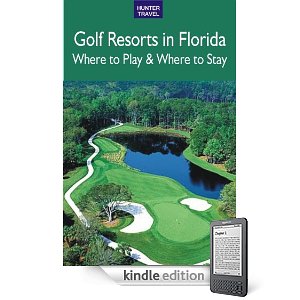 "… the most useful guidebook… a great reference." — The Traveling Golfer. "If you love golf, Golf Resorts is for you." — Relax Magazine.
"Make sure you have a copy on hand. This tome is the only pre-trip guide you'll need to research not only golf courses, but nearby lodging, restaurants, and additional recreation – for after-golf or non-golfing spouses." — Northwest Airlines WorldTraveler Magazine.
"A guide written by golfers for golfers. Hundreds of resorts are described in this book, with details including fees, course profile (par, hazards, yardage), resident pro information, accommodations (with prices), dining options and equipment rentals. All establishments are open to the public." — Amazon reviewer
Click here to visit the order page.
NOTE: Kindle edition books can be read on any PC, Mac, iPhone, iPad, Android device, certain Blackberry's and of course, an Amazon Kindle reader.