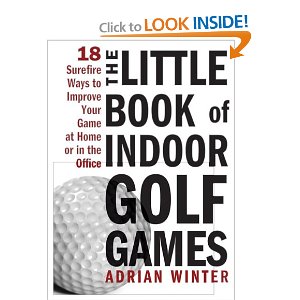 Master the Art of Putting – Anytime, Whatever the Weather…is the focus of this fall 2010 new release. Lifetime golfer and coach Adrian Winter helps you do just that with 18 fun and effective putting games that golfers can use to improve their skills in the comfort of their home or office.
The simple instructions and easy-to-follow diagrams make this original book ideal for both adults and children.
Click here for more information.