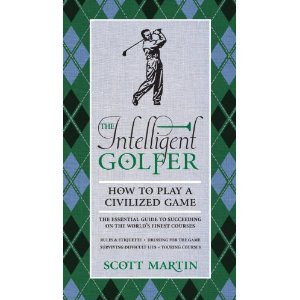 A timely title that might lend itself nicely to a series (The Intelligent Politician?).
This is a brand new release (January 18, 2011) and it's ideal for casual and novice golfers, perhaps experienced ones as well.  It addresses issues like: If your boss invites you to play at his club, where should you change your shoes? If a client asks you to attend a golf tournament, what should you wear and how should your spouse or partner dress?
Golf expert Scott Martin explains the finer points of dressing for the game, choosing the right equipment, on- and off-course etiquette, planning the ultimate golf adventure, and dealing with golf disasters.  
I would probably make a great gift as well.
Click here for more information.