October 2010 seems to be Ben Hogan month as three new books are released and there is something for everyone–instruction, history and a memoir.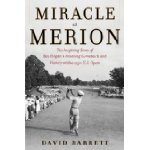 First up is Miracle at Merion: The Inspiring Story of Ben Hogan's Amazing Comeback and Victory at the 1950 U.S. Open by David Barrett and released on October 8, 2010.  It's the incredible story of Ben Hogan's victory just sixteen months after suffering near-fatal injuries in a head-on car crash with a Greyhound bus.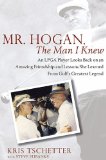 The second release is tomorrow, October 14, 2010 when Kris Tschetter brings us Mr. Hogan, the Man I Knew: An LPGA Player Looks Back on an Amazing Friendship and Lessons She Learned from Golf's Greatest Legend.  Forget what you may have heard about Hogan being unapproachable, collegiate golfer Tschetter ignored the unwritten rule of no contact to form a deep friendship that last until Hogan's death in 1997.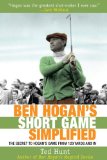 Our third release comes October 27, 2010 (available for pre order) and it's called Ben Hogan's Short Game Simplified: The Secret to Hogan's Game from 120 Yards and In by Ted Hunt.  Always admired for his swing, this is a close-up look at Hogan's short game with a detailed, step-by-step look at each of the elements.
If you are a Hogan fan don't miss our interview with the producer of The Ben Hogan Collection on DVD.
Click a book cover for more information. Or would you rather browse our store?
Click the button to see the full collection of books.