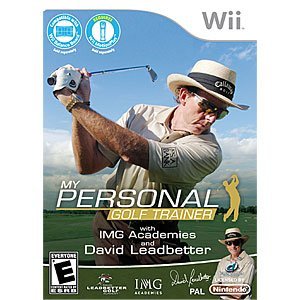 About the price of a lesson and one of the few Wii-based golf training games. The "game" is based on Leadbetters best-selling 7 Steps to a Better Golf Swing principles.
It takes full advantage of the Wii's Balance Board and the Wii MotionPlus Controller (not included) to analyze your full golf swing in 3D space.
It's an in-home golf simulator that allows you to view your swing with Instant Swing Feedback.  Ideal as a fun way to keep your skills sharp during the winter months.
Click here for more information.