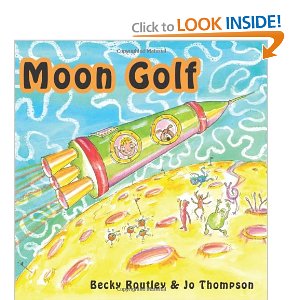 Here is another children's book for the budding golfer in your family.
When Sam gets an invitation to play golf on the Moon, he is very excited but soon discovers that Aliens play golf their own Alien way.  Richly illustrated with rhyming text, it's a clever story using golf in space as a way to stimulate your youngster's imagination (and perhaps interest in golf?).
Click here for more information.