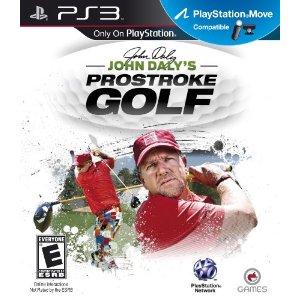 Featuring John 'The Lion' Daly, the game uses its unique ProStroke control system to deliver accurate golf shots.
Currently in stock for the Playstation 3 (pre-order for early November delivery for Windows and Xbox versions). Compatible with Playstation Move.
There are lots of elements to keep the golf video gamer engaged: 12 courses and a variety of game modes including Challenge, Tournament, Exhibition and Practice.
Information on Windows/XP version.
Information on Xbox 360 version.