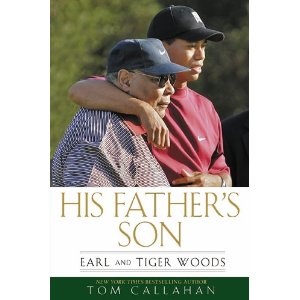 This is for those of you that believe that to know the father is to know the son.  Tom Callahan gives us a full-blown biography of Earl Dennison Woods, the Vietnam War veteran who raised the golf phenomenon, and in turn, a full-blown biography of Tiger Woods.
With exclusive access to and interviews with Earl, Tiger, and a host of friends, family members, coaches, and veteran golf players, Callahan provides an unprecedented look into their lives and the remarkably close relationship that Earl and Tiger had.
"Tom Callahan does to words what Tiger Woods does to golf balls. Under his spell, they soar, spin, and do the samba on the head of a matchstick. There's nobody better."
-Rick Reilly, ESPN The Magazine
Click here for more on both the hardcover and Kindle formats.