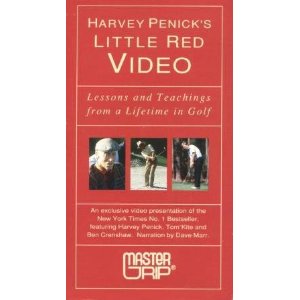 Tom Kite shot 3 under yesterday at the Constellation Energy Senior Players Championship at the newly redesigned TPC Potomac at Avenel Farms. It reminded us of his teacher Harvey Penick and the video Kite shot with Ben Crenshaw for the video version based on the best selling 'Little Red Book' back in 1994.
While most of us have moved on to the DVD format we usually have an old VHS player laying around for situations like this. No word on a DVD version.
Seven customer reviews with a solid 4.0 average rating.
Click the video cover above for more information. Or would you rather browse our store?
Click the button to see the full collection of videos.