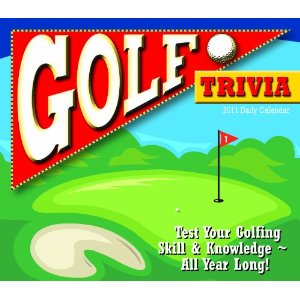 There is no better way to bone up on golf facts than by partaking of a daily diet of trivia in the form of a calendar. This is the last day of January so it's still not too late to get started.
Compiled by Wilson Casey, holder of the longest running radio trivia broadcast (30 hours) in the Guinness Book of World Records, this 312 page calendar is sure to give you plenty of material for your summer golf rounds.
Click here for more information.