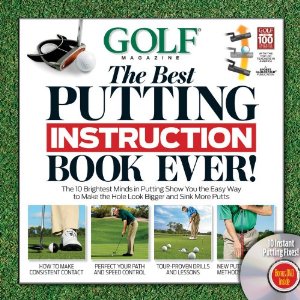 This is Golf Magazine's fourth installment of their best-selling lesson manuals. The editors assembled an all-star cast of putting experts-who teach a combined 200+ Tour professionals. 
The Best Putting Instruction Book Ever! covers every aspect of putting with research to back up every lesson and hundreds of full-color photographs that make the tips easy to follow, learn and repeat on the course.
Click here for more information.