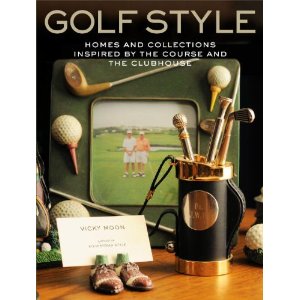 Writer/Photographer Vicki Moon has taste and she uses it to bring us all that is style in the sport of golf. Clubhouses? From Greenbrier Resort in West Virginia to Celtic Manor in Cardiff, Wales. Residences? Peek inside the homes of Jonathan Byrd, Fred Funk, and Sophie Gustafson. Designers, like  Rees Jones and the new fashion mavens too like British golfer Ian Poulter.
Golf Style is the celebration of the history, traditions, personalities and innovations inspired by the game of golf.
Released December 7, 2010.
Click here for more information.