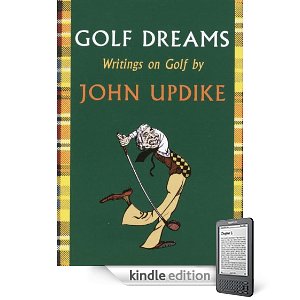 Originally released in 1996, this is the Kindle edition of Updike's Golf Dreams.  It's a collection of pieces written between 1959 and 1995 and cover topics ranging from instruction books to his take on viewing golf on TV. One of the reviews—originally written for New Yorker magazine is on Michael Murphy's Golf In the Kingdom.
Updike is a long-time golfer and the author of more than fifty books, including collections of short stories, poems, essays, and criticism. His novels won the Pulitzer Prize (twice), the National Book Award, the National Book Critics Circle Award, the Rosenthal Award, and the Howells Medal.
Click here for more information.