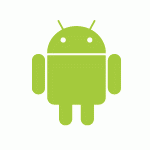 Do you have an Android phone?
The notice on the Golf Channel's website says coming soon but if you head over to the Android app store you'll find the app ready for download. 
It's free.  It sends Golf Channel's latest golf news scores, blogs and analysis directly to your Android device, and it's the only app with live scoring updates from all the major tours. You get Golf Channel experts' picks before each tournament, and breaking news as it happens.
The developer is myLEADERBOARD, Inc.
How do you like the app?