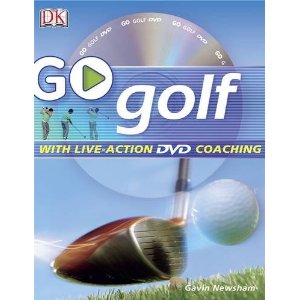 Known for their richly and clearly illustrated books, Dorling Kindersley has released this instructional combo book-DVD that takes readers from merely reading to watching how to put its advice into action.  The 30-minute DVD uses 360-degree live-action footage and eye-catching freeze-frame graphics to show you every aspect of playing golf from how to develop your swing to tackling basic shots.
The author is Gavin Newsham is a journalist and writer based in Brighton, England.  His first book, Letting The Big Dog Eat, was a biography of John Daly for which he was awarded the Best New Writer Award at the National Sports Book Of The Year Awards in May 2004.
Click here for more information.