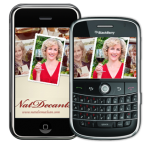 It doesn't matter whether you are a general manager running an exclusive fine dining facility at a private club or out with your friends socializing, this app will help you match the ideal wine to an otherwise exquisite meal. 
Developed by the editor of one of the largest wine sites on the web this app has a number of features to get you out of a jam:
Find 380,000 food and wine pairings
Access thousands of wine reviews
Search by winery, price, score, region
Track your wines in your virtual cellar
Search a directory of 10,000+ wineries
Find thousands of tasty recipes
Look up definitions for key wine terms
Get wine savvy with articles & blog posts 
Share on Twitter, Facebook with friends
The app is available for the iPhone, iPod Touch, BlackBerry, Droid, Nexus, Nokia, Palm Pre and other smartphones and available at www.nataliemaclean.com.  The cost?  FREE.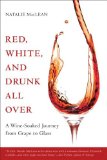 Natalie MacLean is the author of Red, White and Drunk All Over.  Note: you will not find this in our store so click here to buy the book direct from Amazon.com.