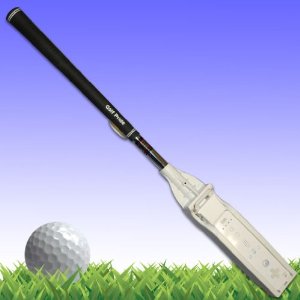 If you got a Nintendo Wii for Christmas and you're a golfer you may be interested in the Chicken Stick.  Weighted to feel like a club, it comes with Golf Pride grips and a True Temper shaft.
Compatible with Tiger Words PGA Tour, and with both the original and new Wii Remote Plus.
Click here for more information.