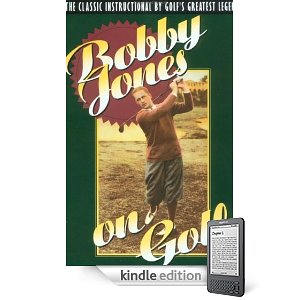 The Tour Championship gets underway at East Lake Golf Club this week, home course of legendary Bobby Jones.  We thought it only fitting to highlight his classic Bobby Jones on Golf released in June of this year in Kindle format.
A player who never turned pro but held one or more major titles every year of his 15-season competitive career, Bobby Jones was the most famous amateur golfer ever to play the game.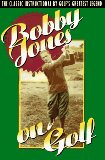 Jones himself wrote it as a twice-weekly series of newspaper columns between 1927 and 1935.  This is essential instructional reading for the millions who have taken up golf since his death in December 1971.  (1992 paperback edition shown here)
 "Golf is the one game which becomes more and more difficult the longer one plays it."
NOTE: Kindle edition books can be read on any PC, Mac, iPhone, iPad, Android device, certain Blackberry's and of course, an Amazon Kindle reader.