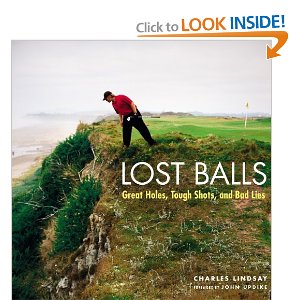 Have you ever wondered what happened to that ball you lost?  Or for that matter, what its like to find a ball lost over 100 years ago?
Charles Lindsay's photographs take us to some of those places including his encounter with what is believed to be the world's oldest golf ball.  The photographs were taken at celebrated courses in North America, England, Scotland, and Ireland. It also contains a forward by celebrated author John Updike and a humorous story by Greg Norman.
Click here for more information.